Regular price
Sale price
$27.99
Unit price
per
Sale
Sold out
HEIGHT FUEL | height enhancement pills | grow tall pills | grow taller pills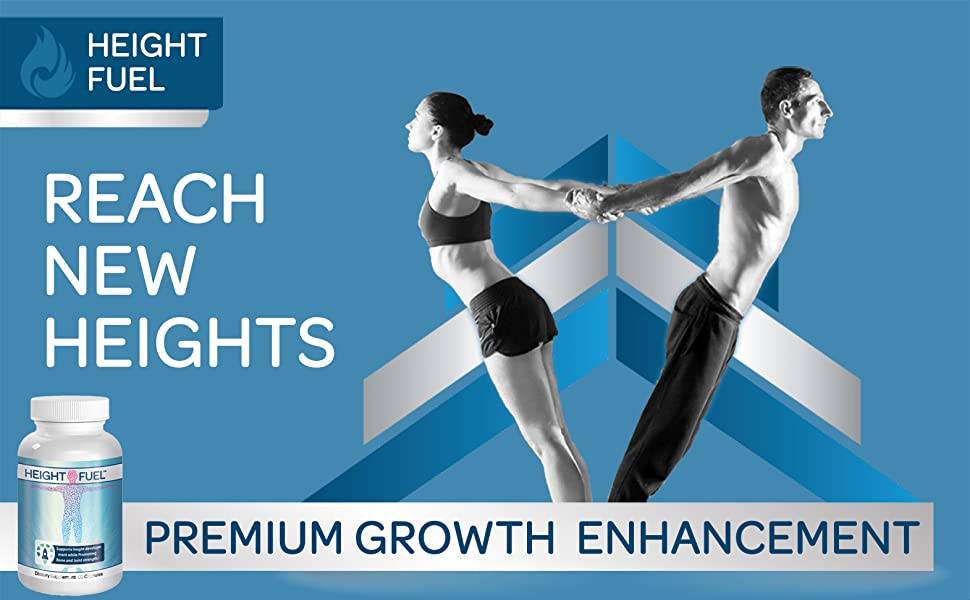 It's made with 100% all-natural ingredients so there aren't any risks of side effects.


View full details
NOW IS THE TIME TO LIVE YOUR TALLER LIFE 🚀
Have you ever wished that you were just a couple of inches taller?

Then Height Fuel is for you! With it's exclusively added nutrients that are designed to be absorbed into joints creating linger stronger bones and is 100% doctor-approved, this is practically guaranteed to help you grow and reach your full potential.

Gain the confidence, fortitude & sex appeal that comes with having taller height

Height Fuel is important for fluid joint protection & protecting from damage while a growing joints from height stretching systems or other kinesthetic height enhancement systems.

🚀 MAXIMUM STRENGTH HEIGHT FORMULA

New and advanced 100% All-Natural supplement that helps increase your height naturally. Enhancement formula scientifically developed to lengthen and strengthen bones, build bone density while helping to protect your joints & boost your natural height safely and effectively without any harmful side-effects.

🚀 EXTRA ADDED NUTRIENTS

100% Doctor recommended guaranteed to maximize your height. Contains all the minerals & herbs with a greater absorption capacity necessary to grow taller & faster by stimulating bone growth. An important part of growing tall, strong & healthy.